Welcome to Omuramba Day Theatre
Omuramba Day Theatre was founded in February 2012. Our vision is to create an awareness of affordable and accessible health care in a facility where no overnight stay is required.
Omuramba Day Theatre offers a comfortable, clean and safe environment where patients are taken care of by trained, professional staff members and procedures are performed by skilled specialists. All health care professionals working at the theatre are registered with the Health Professionals Council of Namibia. The facility is a member of NAMAF (Namibian Association of Medical Aid Funds) and is also registered at the Ministry of Health and Social Services.
Our values:
SERVICE EXCELLENCE
We strive to provide exceptional service to physicians, patients and partners by not only meeting their needs but where possible, exceeding their expectations.
WE CARE
We honor the individual needs of each person by showing compassion and sensitivity for any concerns, problems or pain.
AFFORDABILITY
We stay focused on our core mission to function as a day theatre and are committed to operating responsibly in terms of our clients' financial needs without compromising on the quality of the care they receive.
PARTNERSHIP
We believe that through partnership and teamwork we can best serve and care for each patient, physician and stakeholder.
Services
Our team of specialist doctors, dentists and nursing staff provides the highest quality medical care at an affordable price.
Medical procedures are performed in our state-of-the-art equipped facility and no overnight stay is necessary.
The following procedures can be performed at Omuramba Day Theatre
• Cosmetic Surgery;
• Dental Surgery and Fillings;
• Ear, Nose and Throat Surgery;
• Endoscopic Surgery;
• General Surgery;
• Gynecological Surgery;
• Infertility Treatment and
• Pain Management.
Contact Us
Telephone
083 323 8990
083 323 8991
083 323 8992
Facsimile
083 323 8993
EMAIL
Accounts accounts@odt.com.na
General wecare@odt.com.na
POSTAL ADDRESS
PO Box 86940
Erospark
Windhoek
Namibia
GPS CO-ORDINATES: 22 32'45"S, 17 5'15"E
(click here to view a map of the area)
HOW TO FIND US?
The Omuramba Day Theatre is located in the Northern part of Windhoek, in the suburb of Erospark. Use Robert Mugabe Avenue on the road to Katutura. At the corner of Robert Mugabe and Etna street, turn right in Etna street till you reach the four way stop. At the four way stop turn right in General Murtulla Mohammed Street. The Omuramba Day theatre will be on your right hand next to the Voortrekkers.
Vacancies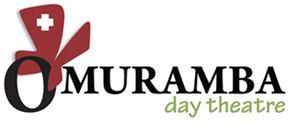 ENROLLED NURSE (THEATRE)
MINIMUM QUALIFICATIONS, COMPETENCIES AND OTHER REQUIREMENTS
3 Years' experience in Theatre Nursing (AnestheticNurse)
Registered with the HPNCA and Nursing Board of Namibia as anEnrolled Nurse (Theatre)
Namibian Citizenship or eligible to work in Namibia
High energy levels and tolerance for stress
Excellent communication and documentation skills
Sound knowledge of Theatre Equipment
Basic knowledge of stock handling, nursing supplies and equipment inventories.
Proficient in written and spoken English
JOB DUTIES & RESPONSIBILITIES
Assist the Anesthetist in Theatre
Identify, prevent and report medico-legal risks and adverse events within the unit
Assisting with other members of the team in the preparation and cleaning of Theatres.
Checking, witnessing and administering controlled and scheduled drugs.
Provide holistic learner support to learners/subordinates and new employees.
Candidates who comply with the above criteria and competence areas should submit letters of application, certified copies of relevant qualifications together with a detailed CV to:
The CEO,Ms Joey Franks, Omuramba Medical Centre, Genl. Murtalla Muhammed Avenue or email to joey.franks@odt.com.na
Only shortlisted candidates will be contacted and must be willing to submit themselves to interview and selection procedures
As per Affirmative Action (Employment) Act, Act 29 of 1998; Namibian Citizens from previously disadvantages groups are encouraged to apply.
For further enquiries please contact the office at 0833238898/ 0833238990