Catalyst Investment Managers Namibia Job Vacancies 2023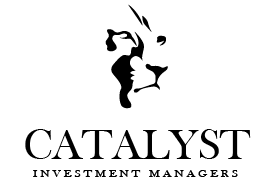 CATALYST INVESTMENT MANAGERS (CIM) is a privately owned, independent investment management firm that was established in 2017 with the principal purpose of putting clients' interests first and giving Namibians the opportunity to manage their own money.
Catalyst Investment Managers is a true Namibian investment management firm. The company's objective is to strive towards becoming a significant player in the Namibian investment management industry by managing clients' assets from Namibia.
The firm's objective is to build a strong sustainable business, offering private and institutional clients investment solutions by way of Pension Fund Portfolios, Absolute Return Portfolios and Fixed Income Portfolios.
WHY CHOOSE CATALYST INVESTMENT MANAGERS
Ownership
We invest alongside our clients in the funds we manage. Our success is entirely dependent on delivering for our clients
People
We are the creators of our investment process and have used it for over 10 years. Our investment team has an average experience of over 10 years
Performance
Strong and consistent performance
Produced by a robust, repeatable process
Process
Clear
Based on evidence, not opinion
Get in touch
Contact us: +264 83 330 8080
Write us: info@catalyst.com.na
Address: 47 Jason Hamutenya Ndadi Street, Olympia, Windhoek.