Explore Namibia Job Vacancies 2022
WHO WE ARE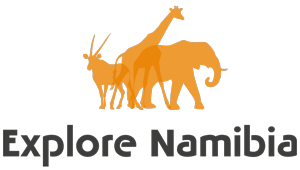 Explore Namibia is a dynamic and professional company in Namibia, founded in 2006 by the Dutch couple, Marco and Elise.
Both have travelled through Africa extensively and they simply love it. When the opportunity occurred to go on an adventure to Africa, they did not hesitate, quit their jobs in Europe and moved 10.000 km South. And still today, after all these years they still love what they do – Explore Namibia and help others do the same!
Over the past 13 years Explore Namibia has grown and built a strong team in Windhoek, Namibia with a vast amount of local 'know-how' and up-to-date information. Here you will also find nearby support while travelling. And as recent as March 2019, Explore Namibia also opened an office in Haarlem, The Netherlands, so that experienced tour consultants can bring the next Africa adventure closer to your home.
All vehicles are perfectly maintained and are not older than 2 ½ years.
Included in the standard car rental:
Unlimited mileage
Airport and hotel transfers
4×4 explanation and test drive
24-hours emergency service in case of a breakdown
Insurance with standard excess
Third party insurance
Road map of Namibia
Maps of Windhoek and Swakopmund
CONTACT US
Office The Netherlands
A. Hofmanweg 5A
2031 BH Haarlem
The Netherlands
Phone: +31 (0)23-7505119
Email: info@explore-namibia.com
Office Namibia
​PO Box 20230
Mandume Ndemufayo Avenue 195
Windhoek, Namibia
Phone: +264 (0)61-304 713
Email: info@explore-namibia.com
~~~~~~Apply for current job openings here~~~~~~