Katutura Youth Enterprise Center (KAYEC)  of Namibia partners KEVA Network, Finland
KEVA is a network of vocational colleges in Finland which objective is to raise awareness of global development issues in vocational upper secondary schools and institutions.
As a start of a working partnership between KEVA network and KAYEC, Sami Rinta Valkama from SEDU and Sirpa Grönvall from LUOVI had an exchange visit for two weeks in Namibia.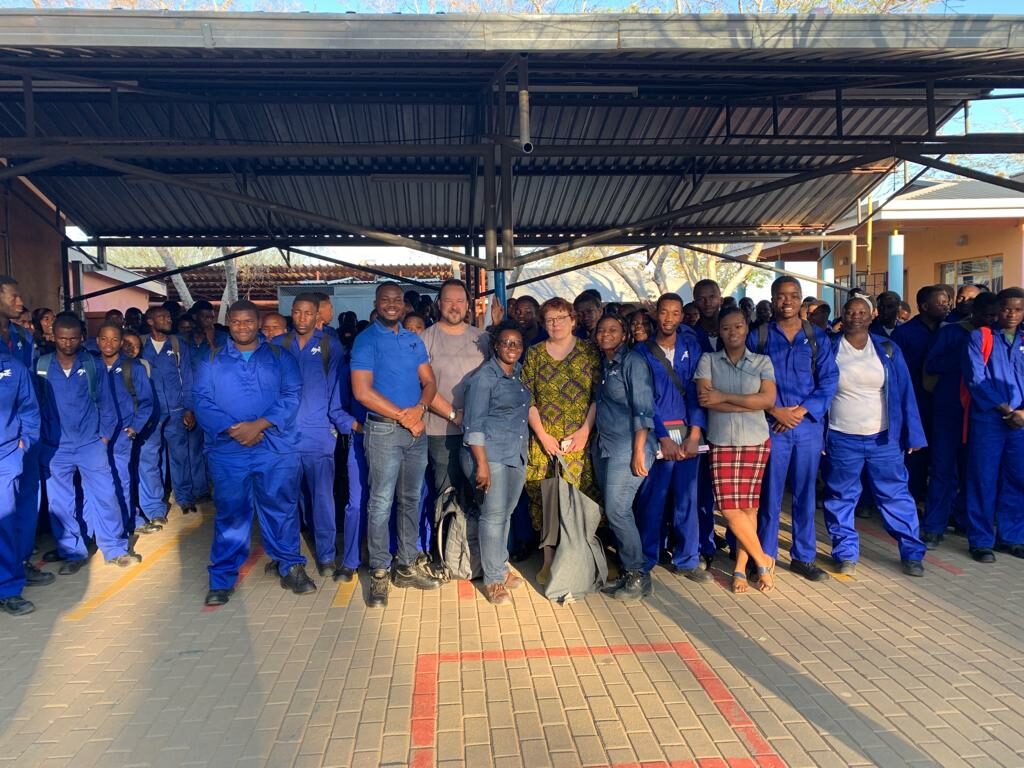 Sami exchanged his experiences with KAYEC Electrical General Instructors: Abisai Nangolo and Hilma Shikongo. The Electrical Trainees enjoyed their time receiving some lectures from Sami.
Sirpa had the opportunity to meet all the 200 plus trainees of KAYEC while exchanging experiences with Berny Baisako (KAYEC's English and Communication Instructor). All trainees enjoyed learning about Finland, especially about Teemu Pukki (Norwich City Soccer Player)