Namibia University of Science and Technology's TECH hub from campus visits Omaheke with Virtual Reality
"N!a (It was good)," says April Magot, cheerfully, as he takes off the virtual reality headset. He is back to his own reality and to the sandy village square of Donkerbos, a remote San community in the Omaheke region.
Virtual reality (VR) generates realistic images, sounds and other sensations, like touch. The user gets immersed in an artificial world that has been programmed in the particular application the headset is connected to.
On a global scale, taking VR to a community as remote as Donkerbos is a unique happening. Situated at the end of a sand track 260 kilometres from Gobabis, the settlement is only accessible by a 4×4 vehicle.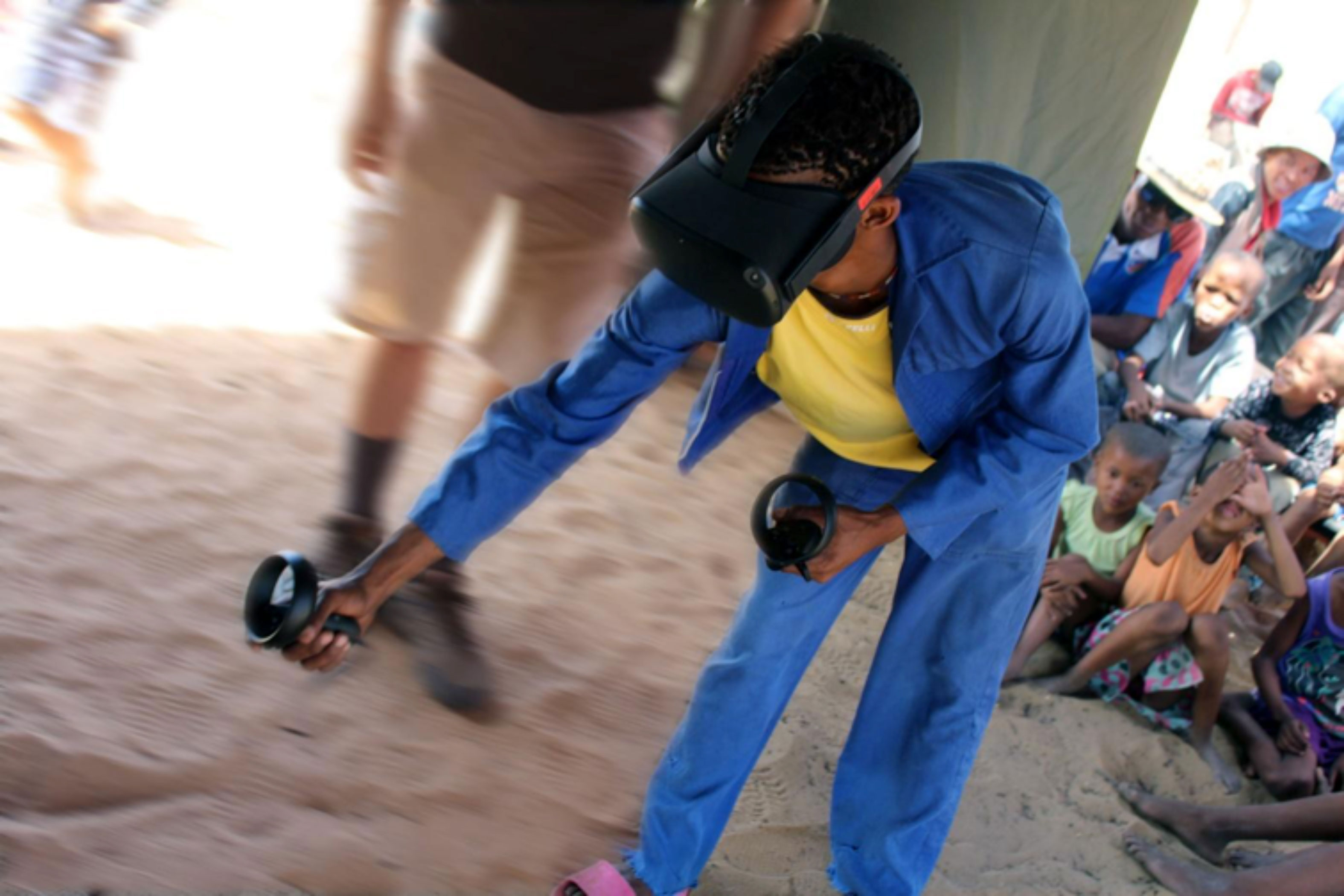 "NUST is undoubtedly a global leader in introducing new technologies to remote communities. We are doing this to find ways to preserve indigenous knowledge, reconstruct experiences and engage communities in keeping their cultural heritage alive," explains Professor Heike Winschiers-Theophilus, who leads the Inclusive and Collaborative Tech Innovation Hub at NUST.
When a community is familiar with certain technology, they can imagine new uses for it. The Donkerbos VR explorers, for example, requested that VR should be applied to traditional San games, which the youth are no longer playing.
Donkerbos is one of the long-term partners of the Tech Hub. It runs several empowerment projects with the community. During this visit, training was provided in marketing and in computer use, as well as livelihood opportunities.
The visit was conducted together with Assistant Professor Kasper Rodil from Aalborg University in Denmark. Rodil provided the VR content and equipment for community exploration. He has been collaborating with the digitalising indigenous knowledge research cluster at NUST since 2010.