Ultimate Safaris Namibia Job Vacancies 2023
WE ARE…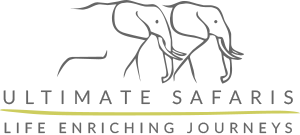 Founded in 2008, Ultimate Safaris specializes in well-orchestrated privately guided naturalist safaris for individuals as well as for small and intimate groups and we boast one of the most experienced, creative and respected 'tribes' in the Namibian safari industry. We are considered to be amongst the leading authorities on travel to Namibia, often pioneering new ways in which to experience the country, and we ensure exceptional leadership and a real connection to the people and places we take guests to visit. Our driving force is a carefully selected tribe of experts who are passionate about all aspects of Namibia and who understand the importance of seamless guest services. It is this that allows us to ensure that our trade partners are best placed to offer truly memorable safaris to their guests in one of the most awe-inspiring countries on earth.
We employ the best naturalist guides and Journeysmiths, all of whom live and work in Namibia; we offer the finest portfolio of lodges, hotels and camps (including our own); and we run a state-of-the-art fleet of specialized safari vehicles. This means we can guarantee an unequalled level of personal attention and we can maintain the highest standards when planning and organizing Namibian safaris. From initial enquiries to the final touches, our tribe is committed to bringing together all the elements that create the life enriching journeys we offer.
We consider ourselves to be at the cutting edge, and often well ahead of the game, when it comes to specialized safaris. We invest heavily in continuous exploration of new safari possibilities, and this makes us one of the most progressive and forward looking safari companies in the country.
CONTACT DETAILS
E-mail:info@ultimatesafaris.na
Tel:+264 61 248 137
Fax:+264 61 238707
Physical Address:5 & 7 Brandberg Street, Eros Park, Windhoek, Namibia
Postal Address:Po Box 9970, Windhoek, Namibia
24-HOUR EMERGENCY:
Mobile:+264 81 141 2275
E-mail:emergencies@ultimatesafaris.na
JOIN OUR TRIBE
As one of Namibia's fastest growing safari operations, we are constantly looking for new talent. Our commitment to deliver truly life-enriching journeys means that we have a continual need for people with the right personality who have passion, innovation, energy, and attention to detail. Whether you are new to tourism or you have already earned your stripes, we will always try to find a place for able and enthusiastic people who are fluent in English, hard-working, reliable and who understand the needs of a service driven industry.
We have already drawn together what we believe to be one of the strongest tribes in the Namibian tourism sector, and we strive to create a caring work place which enriches the lives of our tribe members, and also ensures we have some fun. We embrace cultural and ethnic diversity, and we are proud to have representatives from just about every major ethnic group in Namibia.
Whilst we place very high expectations on our tribe, we believe that it is also important to look after those who are part of it as that in turn ensures that both our guests and our reputation are properly looked after. Here are some of the reasons we think you might want to join us:
STANDARD PACKAGES INCLUDE
Salaries that are well above average in the tourism industry.
A contribution of two thirds of a standard medical aid policy.
A matched contribution of 6% of salary towards a pension plan.
A tax deductible housing plan facility.
Great long service incentives.
PERSONAL GROWTH
Receive support and encouragement from a group of highly experienced mentors who are amongst the most pro-active and imaginative in the Namibian safari sector.
Enjoy continuous learning and growth possibilities by being part of our pioneering tribe.
Take advantage of travel opportunities to gain the necessary experience to sell the best possible life enriching journeys.
Work in friendly, open plan offices which facilitate a creative environment and encourage a continuous exchange of ideas and experiences.
HEALTHY LIFESTYLES OFFER
Daily neighbourhood walks to get some fresh air, de-stress and enjoy our surroundings. We do this as a tribe EVERY morning!
"Massage Tuesdays"; the opportunity to enjoy a short de-stressing shoulder, neck and head massage in the office.
"Wholesome Wednesdays"; which offer a subsidized lunch which is tasty and healthy, to be taken in our kraal.
"Yoga Thursdays"; enjoy an hour of yoga during working hours.
"Happy Hour Fridays"; OK, not so healthy, but blow off some steam on a Friday afternoon at our waterhole – and to do that on us.
Regular lifestyle lectures presented by local experts.
COMING SOON, an on-site gym with instructor.
Out of office tribe-building activities and other get togethers.
Annual family days to get to know each other's families, the very important people who tolerate and support our fast-paced lifestyles.
COMFORT & CONVENIENCE
As much freshly ground coffee as you need.
Unlimited dispensed mineral water, meaning you can avoid Windhoek's occasionally strange-tasting tap water.
Location, location, location; our offices are located conveniently in terms of access, almost regardless of where you live in town. We are close to shops, cafes, restaurants and other convenient facilities.
Shaded and safe parking for your treasured personal vehicle.
Additional half day off, either on your birthday or on the Friday prior to your birthday.
Additional half day off the Friday before you take over the office emergency phone for your week on duty – which only happens three or four times a year.
Full weekends off as the office is officially closed on Saturdays and Sundays
TRAINING
Access to a full-time trainer for guiding and other operational skills.
Affiliated to NATH (Namibia Academy for Tourism & Hospitality), so all our training courses are completely accredited.
Encouragement of continuous learning in the specific skills needed.
Support and encouragement for furthering education in general.
If you feel that you can contribute to our efforts in providing Life Enriching Journeys for visitors to Namibia, and you want to become part of our tribe, please send us a motivational introduction, a copy of your latest CV and a picture of yourself to eli@ultimatesafaris.na.