The University of Namibia's Faculty of Economic and Management Sciences hosts the Annual Research Conference – 2019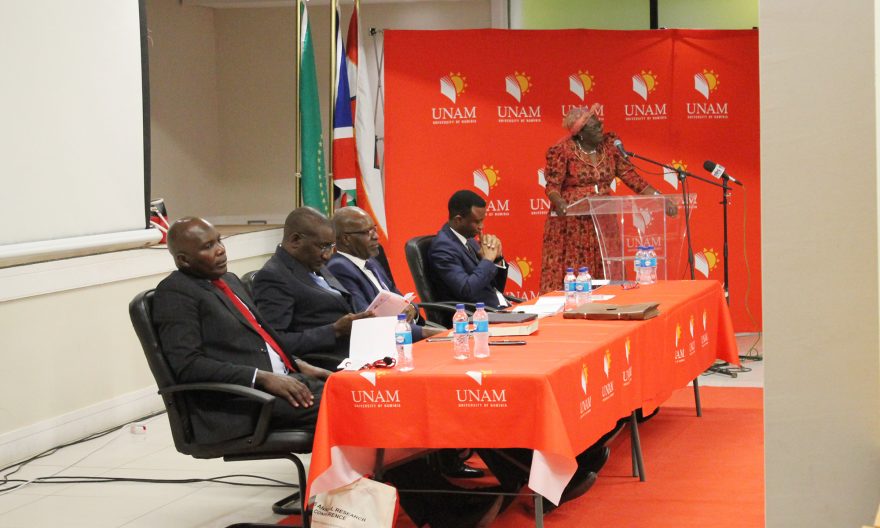 The southern town of Keetmanshoop was recently a hive of academics, who had gathered with the main aim to discuss means by which to resuscitate the Namibian economy.
The conference was courtesy of the University of Namibia's Faculty of Economic and Management Sciences (FEMS), who hosted the Annual Research Conference under the theme "Applied research solution geared towards economic resuscitation".
The conference brought together staff members within the Faculty of Economics and Management Sciences from across all the university's campuses countrywide.
It is now a thing of the past whereby research conferences are solely held for the purpose of disseminating knowledge through academic dialogue. The university's FEMS Annual conference provides a platform for sharing ideas that are not only relevant to Namibia, but Africa and the world at large.
The Minister of Mines and Energy, Hon. Tom Alweendo, implored universities as public research and development institutions, to become leaders in innovation and creativity in order to establish strong and competitive enterprises that will accumulate wealth for society at large.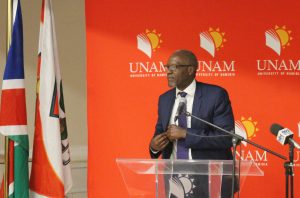 "Partnership and collaboration are needed to drive the success of the university", remarked UNAM Pro-Vice Chancellor for Academic Affairs, Professor Frednard Gideon. Professor Gideon encouraged strategic collaborative partnership as a way to increase research output of the university and improving the quality of academic programmes. "This can be achieved through international collaborations and engaging exploratory multidisciplinary research to find solutions to common problems across different disciplines", he stressed.
The thrust of the conference centered around raising resources and removing barriers to collaboration, especially between researchers, government and industry in an effort to achieve national and international development goals.
Beyond that, much emphasis was placed on translational research as a key tool deployed by the University of Namibia to reach desired goals. FEMS, in this regard, is committed to taking its research to a practical level, creating practical applications from economically viable knowledge.