Sky Estates Job Vacancies in Namibia 2022
About Us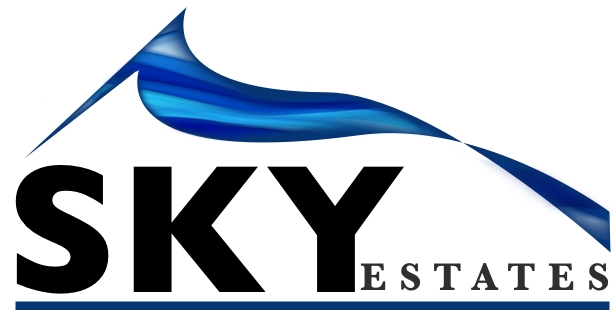 Thea and Cecilia and the team at Sky Estates are dedicated to you and your needs. Every action we take is with your best interest in mind. With over 15 years of experience in the real estate market we have helped countless buyers and sellers connect and attain their mutual goals. We bring a stellar reputation to your individual situation and use our wealth of experience to bring buyers and sellers together to a mutually beneficial conclusion.
In a decade and a half of service to the Namibian housing market we have assisted in countless property sales. We assist in establishing asking prices, helping in the staging process, screen prospective buyers, assist with the paperwork, and use our vast network of resources to ensure that you get the best value for your home. Sky Estates gives you the peace of mind to know that at every point in time, there is someone there working to sell your property for you.
Reputation Is Everything, a realtor's reputation is the fulcrum on which success or failure balances. Without a good standing reputation in the real estate industry, your clientele will fall away and other companies won't want to deal with you. Sky Estates have a lengthy and proven track record for ethical salesmanship and the highest quality service in the Windhoek area. Highly aware of the paramount importance of a stellar reputation, you can be sure that your realty representative is working to maximize your sales margin in a respectable and reputable way.
This may not seem like an obvious point to make, but when it comes to selling in a city that you truly love, the passion behind your sale of not only the home but the city it resides in is obvious. We love to connect new people to the community, and in being supporters of Windhoek as a city, we offer a sales tactic that makes the prospective buyer want to be a part of the community as well.
6 Reasons To Work With Us
INDEPENDENT & LOCAL
We are your local independent estate agent and not part of a large chain. We cherish our independence because it motivates us to care about every single thing that happens within our company.
HONESTY & TRUST
From the beginning, Sky Estate Agents has built its success on foundations of client satisfaction and confidence in the level of experience, integrity and results. The combination of our property marketing expertise, local knowledge, investment in technology, online presence and local advertising, means that there is no one better placed to represent you and promote the sale of your property.
MAXIMUM ONLINE EXPOSURE
With over 90% of buyers now starting their property search online, we understand the importance of ensuring maximum online exposure.
OUR BUYERS
We manage a comprehensive database of buyers. We regularly match buyers with vendors' properties based on their search criteria to achieve successful sales results.
ENTHUSIASM
Along with our passion for property, we employ the powers of listening, understanding and empathy together with our energy, ambition and drive to achieve our clients' goals.
AND OF COURSE THERE IS OUR TEAM
Probably what makes us stand out from other agents is that all our team live locally, therefore we are all involved in the business and keen to promote your property to achieve a prompt sale. We all go the extra mile for every client whether it be giving advice on the local area or recommending a builder to improve your property. We provide you with the highest level of service
Contact Information
Click to apply for current job vacancies here