Southern Business School 2022/2023 Admission Guide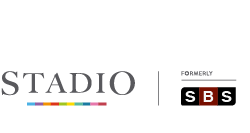 Conditional Admission
Where an applicant is at least 23 years of age on the date of registration and is in possession of a Standard 8 or Grade 10 Certificate or equivalent qualification and possesses work experience as a manager or supervisor, s/he may apply for conditional admission to Southern Business School.
Should a student be granted conditional admission towards the Higher Certificate in Management, s/he may register for only two (2) subjects in the first semester.
If the student passes these two subjects on the first attempt, conditional admission is revoked and the student's status migrates from 'conditional admission' to 'normal registration'. Should a student fail to pass both subjects on the first attempt, s/he will not be allowed to continue his/her studies at Southern Business School.
Recognition of Prior Learning (RPL)
Where a student did not acquire appropriate learning in a formal or structured non-formal manner, s/he may apply for recognition of prior learning. Where informal and/or non-formal and/or experiential learning took place it may lead to formal recognition. Contact Southern Business School for the necessary application forms.
Subject Exemptions
Students may apply for exemption from subject/s obtained from other registered Higher Education Institutions. The Academic Board of Southern Business School will consider applications and their decision is final.
A maximum of six subjects may be exempted on degree/diploma level, a maximum of two subjects on Higher Certificate level and two (2) on Advanced Diploma level. A maximum of 65 credits may be exempted on Honours Degree level.
Information Required to Register
The following documentation is required for registration:
A certified copy of your South African Identity Document or equivalent document (in the case of non-SA citizens); and
A certified copy of your Grade 12 (matric) Certificate, National Senior Certificate or any other qualification obtained.
if Conditional Admission is granted, the following document must be submitted, in addition to those listed above:
A letter from the student's employer verifying a minimum of two years work experience in the field of study.
No qualifications will be issued unless the required documents are on record at Southern Business School.
To be admitted as a student to Southern Business School, an applicant must complete a registration form, but – Before Completing the Registration Form
You may be interested in reading about the benefits of studying distance learning at Southern Business School.
Select a qualification: Whether you are a prospective graduate, undergraduate diploma or certificate student, Southern Business School is rich in opportunities for students intending to study in the field of management. Select from various formal undergraduate and graduate programmes. Read about the qualifications on this website or download the Southern Business School Information Sheet, which is attached below.
Consider the minimum admission requirements and the qualification-specific requirements, which are detailed in the page about each qualification.
Did you notice that you may be granted exemptions? Obtain recognition for prior learning and be conditionally admitted to a qualification?
The closing date for first semester registrations is mid February, for the semester spanning from January to June. The closing date for second semester registrations is mid July, for the semester spanning from July to December.
Completing the Registration Form
Now you should be ready to complete the registration form. If you prefer to receive this form by post or email, let us know by clicking on Contact at the top right of the page or contact SBS at 011-662-1444. Other files that you should download include the debit order form and a student application form. If you are from South Africa, or any other country, use the Southern Business School forms. Please note that the Namibian forms are only intended for Namibian students.