The University of Namibia (UNAM) Nursing students stage real-life baby delivery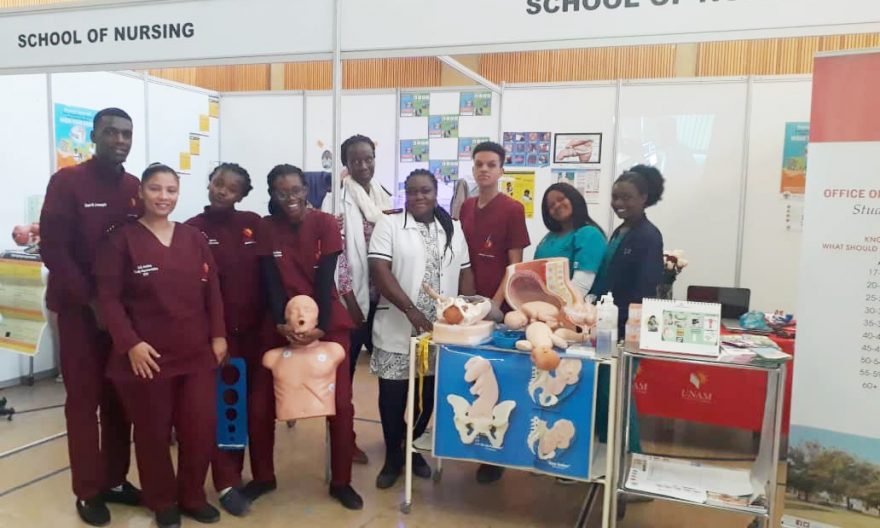 A loud cry of an expecting young girl echoed through the hall, as she paced around looking for a spot to calm the excruciating labour pain. The 19-year-old first-year student gave birth to her first child inside of the career exhibition centre.
With the ambulance sirens in the background, student nurses were in action, helping the young woman that gave birth in full sight of spectators!
This real-life staging of a delivery by the School of Nursing was not only intriguing, but also entertaining, informative and professionally executed by a group of nursing and midwifery students. "This was one of the reasons why the School of Nursing won this year's award for Best Exhibitor again at the UNAM Career Fair," said one of the judges. The School has won the same award two years in a row now.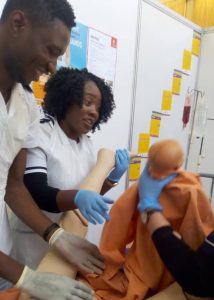 Dr Kristophina Amakali, a Senior Lecturer in Nursing said they were grateful for the award and worked hard every year to showcase their programmes in the most interesting and entertaining manner.
"This year's aim was to attract as many people as possible through the short drama that we paired with basic healthcare services. This was also a chance to showcase the student nurses' flexibility and practical skills," said Amakali.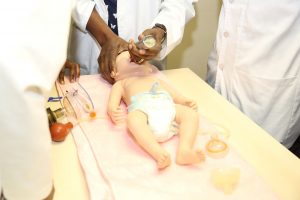 A third-year student, Paulina Kakundi, said basic healthcare is often neglected by students, and they took this opportunity to educate learners and other spectators about CPR, Hepatitis E, STIs, Anti-Natal Care. They also checked for blood pressure and weighed students and learners at their stall. Kakundi expressed that "this year's career fair was bigger and better. Many learners from different schools and many companies that can offer study bursaries to prospective students were present".
Vice President of the Health Society, Johannes Katjikaru, said: "This year's theme was a collective effort to create a positive image around midwifery and change the people's mind-set about nurses."
David Joseph, a third-year nursing student said, "Nursing is driven by a passion". He encouraged learners, regardless of their sex, to apply to the School either for a Bachelor's degree in Nursing Science, Radiography or a Diploma in General Nursing & Midwifery Science.
The annual Career Fair & Employment Expo aims to give varsity students and high school learners the opportunity to explore career opportunities, interact with companies from various industries and get to know programmes on offer while keeping it fun, informative and exciting.
Source: Margareth-rose Kangootui