The University of Namibia (UNAM) receives e-Learning Lab equipments as donations from Debmarine – Namdeb worth N$ 440,000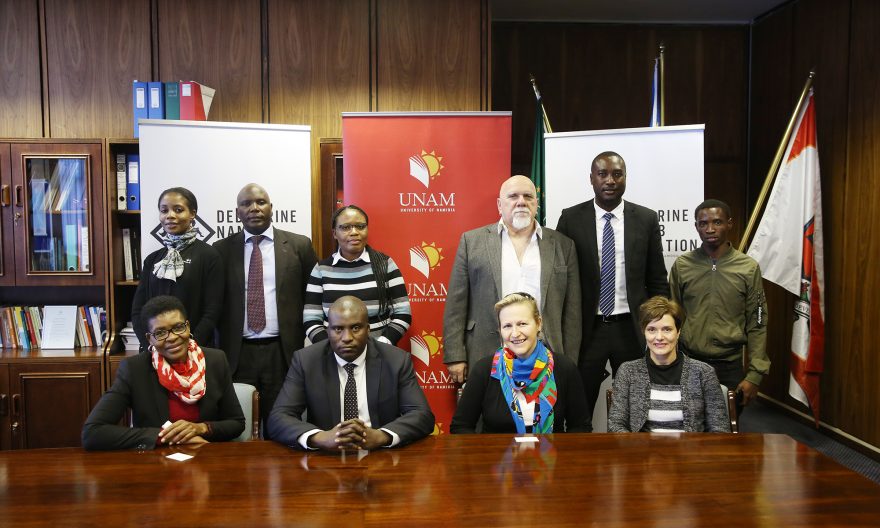 Swelling student numbers in UNAM's second largest faculty- the Faculty of Economic and Management Sciences recently benefited from a notable sponsorship by the Debmarine – Namdeb Foundation.
The more than 700 UNAM e-Lab students pursuing various programmes in the Faculty, proved a little too much for the facilities. When the Debmarine – Namdeb Foundation, a long-standing partner of the University, heard about this challenge, they swiftly got involved and ended up donating 35 computers, plus two air-conditioning units, and four CCTV cameras for the E-learning lab.
"As education is a particular focus area of the Debmarine – Namdeb Foundation and safety a fundamental value, it was important to us that the laboratory itself had extra air-conditioners and security systems to safeguard students and equipment in an environment that is conducive to learning", remarked Mrs Imme Hucke-McFarlane, Debmarine Namdeb Foundation Executive Manager. Further adding that with such a social investment, the Foundation wishes to assist the university to bridge the gap between high school and 1st-year studies to ensure students can achieve international standards of scholarship.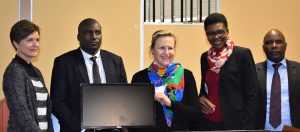 "The total monetary value of the donation is estimated to be over N$440,000, but the impact it will have on the quality of education is far greater", Remarked Professor Kenneth Matengu, UNAM Vice-Chancellor. A leading UNAM Academic, Professor Roman Grynberg, added that, "This allows us to set exams and homework assignments for first-year students in basic micro and macroeconomics while also being able to electronically monitor the results". Professor Grynberg further explained that the intention of the lab is to modernize teaching and bring it into the 21st century as well as provide students with on-going assistance.
Next year, UNAM plans to introduce e-Learning in the teaching of Business Mathematics- a compulsory first-year course with more than 1000 students. Other than Economics, the lab is also frequently used by other departments such as Accounting and the Library.